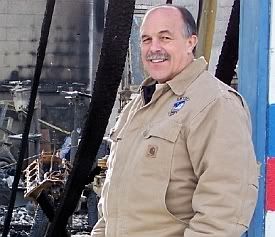 Doorslammer legend Sam Snyder's return hits a bump in the road

(2-27-2008)
GRANITE FALLS, NC – The return of "Slammin Sammy" Snyder has come to a brief halt for now. On January 3rd ,2008 a fire broke out in in the basement of a store that Sam owns where he kept several cars stored including the famous Northside Performance Camaro. That night the wind was very strong causing the fire to spread very quickly not giving the local fire department a chance to save anything.
Sam also lost the first car that he bought new which was a 1966 SS 396 Chevelle and the last truck that his father owned. Those two were very important to Sam and when talking about them Sam said "Those two meant more to me than anything else, I bought the Chevelle new, it was my first car. The truck was a Dodge pick-up that was my dad's and it was his last truck that he owned before he passed away, the truck probably meant the most to me."
The Camaro had been around for 20 years and was an icon to a lot of people. "We built the car in, I think, 1988. We still have the jig it was built on down there in the field". The jig was also in the fire and Sam took it out when he got the Camaro out. "I bought the building across the street and I might get the jig sand blasted and piddle a little bit you never know. The front end of the Camaro didn't get burnt as bad, it is still setting over there with 'Slammin' Sammy' and the 'Need for Speed' on it".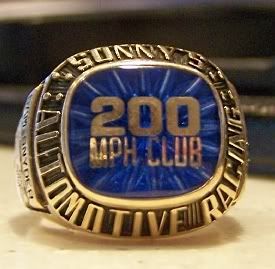 Sam went to New York toward the end of the 1988 season and got a 615 cubic inch engine from Scott Shafiroff. "We went West Babylon New York and got the engine. There wasn't a drag strip around so we tested on the back streets with out any doors or nose on the car. I did a first, second and third gear pass with nitrous to make sure everything was okay. Scott said that my homebuilt chassis would not hold his power. Every day he would tell me two or three times. When we went over 200 mph we didn't have a Shafiroff decal on the hood scoop so Scott paid $50.00 apiece for two of them and put them on the scoop so that everybody would know that we had his engine. You know, back then I didn't even have the Pontiac heads, we had the Dart heads. Even with out the Pontiac heads it was still the world's fastest Camaro for a year and a half. It ran good because the ol' car would handle it".
One of the most memorable times at Hudson Drag Strip for a lot of people was when the hometown man Sam Snyder out ran Robbie Vandergriff and at that time the worlds fastest '57 chevy. That night Hudson pulled the biggest crowd that they had ever had. "I've got a video of that and there are people packed in there as far as you could see. They were everywhere, even behind the burnout box," Sam said as he was laughing. Another accomplishment was when Sam out ran Ed Hoover when Ed had the bounty on him. "I never got paid the bounty which was the purse plus five hundred dollars even though I out ran Ed. The officials from Shuffletown Dragway put up the bounty and wouldn't pay because he said it wasn't a scheduled Quick 8 race".
The Camaro had all new lettering, a new Powerglide transmission and a rebuilt 521 cubic engine that he used to run many years ago. He also had the 615 that ran over 200 mph ready to go too. "We put a lot of new parts on the car getting ready to race. I put a Powerglide in it getting ready for some those big bracket races. The reason I did that was because I wanted to get some seat time before buying another car.. I got me a new stacker trailer and hauler and if my trailer was done I was going to test the Camaro that next week".
Sam not only lost all those cars and the business he lost his mother the same weekend, it was devastating week for Sam. If there is any good news it would be that Sam is still planning a comeback, he said "Realistically I could back be racing in 2009 if all goes well, I have to get Northside and the Laundromat rebuilt first".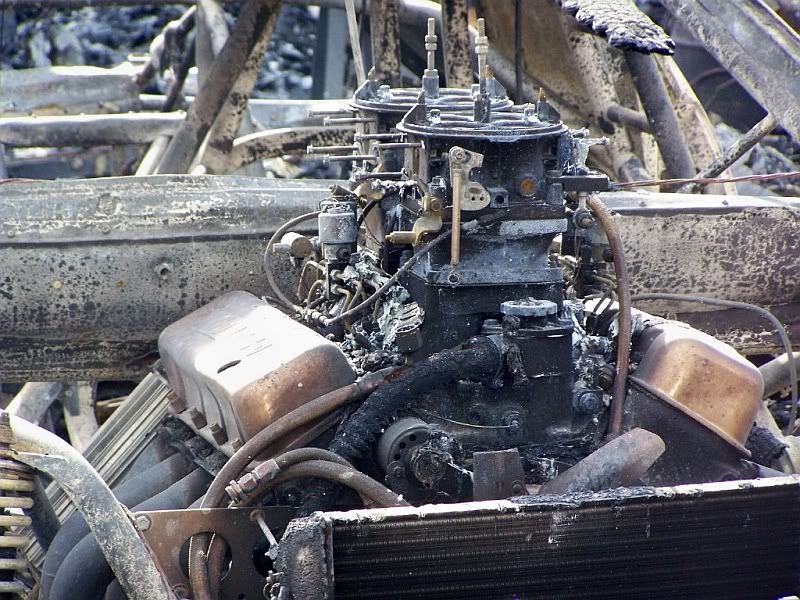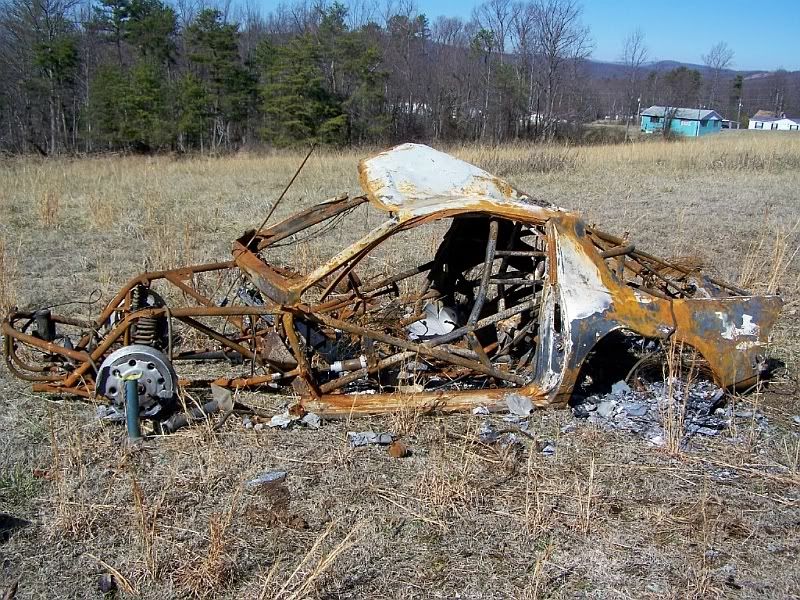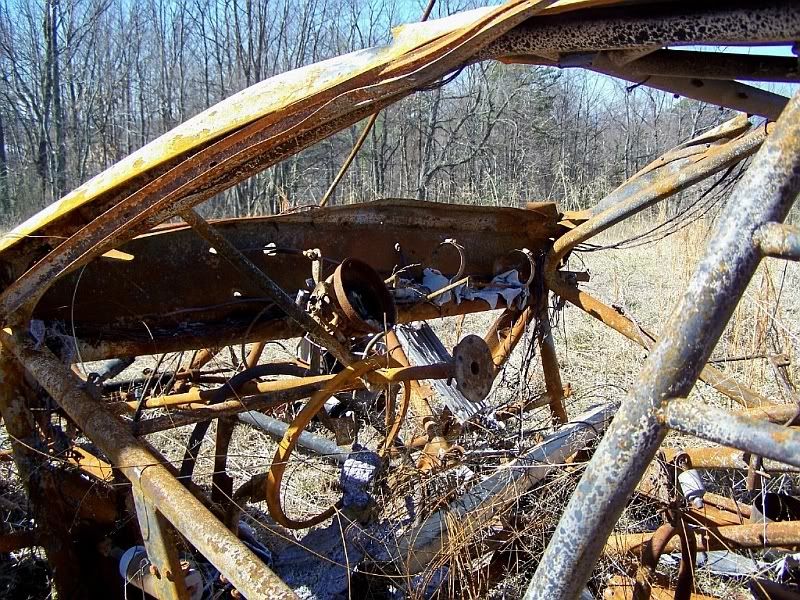 Story and photos by Buddy Trivette